New year and a new home for Avery UK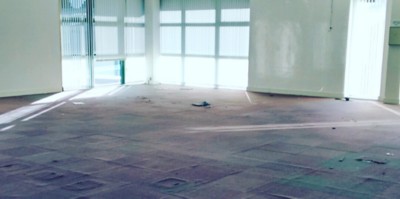 It feels like a life time ago we found out we were moving offices, especially after the long December days we spent clearing cupboards and sorting through a history of Avery Labels. Box after box, label after label and skip after skip we were ready for the big move…all of 5 steps to the next door building. It doesn't quite live up to my idea of an office in Barbados, but it is a great improvement on what we were used to and when you see the transformation, it makes it all worth it.
We couldn't be happier, a fresh new start to 2016 in a luscious new office. When I say luscious, it sure has brought a bright shade of luscious green into our Avery lives.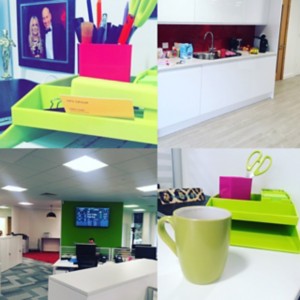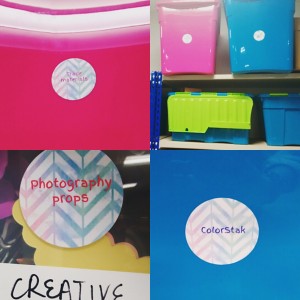 We are all much cosier and closer with an open plan layout but walking in every day to lots of white and green sure puts a smile on my face. As you can imagine the 'clean desk' policy is in full swing,  so we have our brand spanking new Avery ColorStak desk sets to ensure we are 'space saving'.
We now have our own creative laboratory to use; it's basically the epicentre for marketing where we all get inspired and show off bright ideas. However, because we are much cosier here, this also means it is where all our products and general 'stuff' is stored. So to ensure it is all kept organised I have pink & blue storage boxes with big fat stickers on them (of course we do,this is Avery HQ after all), as you need a clear space for creative thoughts right?

As we all settle into the new home, why not browse through our moving journey by checking out our transformation pictures. With that in mind, if you are off on a big move or just packing up a few things remember you can always use Avery products to help organise and inspire you along the way. Moving was actually really fun when you have lots of stickers to guide you!


For now, we had best get some work done!