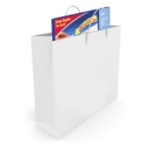 Buy Now Guide
Found the product you want to buy?

Option 1. – Contact your local stationery supplier
Check with your local supplier if the product you want to order is available, if it isn't in their regular stock list, then ask them if they can order it specially for you.

Option 2 – Click on the where to buy
You'll find on the each product detail page a 'Buy Now' button. Click on the button and you will be presented with a selection of suppliers that stock that particular product.

Option 3 – Contact us for further help
If your local stationery supplier cannot supply the product, and it's not available to purchase on our website, then please contact our services team on 0800 80 50 20.