Calling all teachers
Avery, the leading label manufacturer and twinkl, the trusted home of teaching resources, have been in partnership now since 2011.  We are forever striving to keep up with the needs and wants of teachers and TAs to help save them time, as well as encourage creative learning ideas. To help us understand more, Avery has been closely working with teachers across the UK over the past year, in order to gain some feedback on our Sticky Stuff for Schools products and to learn how we can improve our range to help Teachers and TAs nationwide.  It has been lovely to see how our products have been used in and out of the classroom, and we would love to share these stories of creativity with you.
Write & Wipe Quotes
This teacher in Falkirk uses Avery Write & Wipe Quotes (Product code 24909) to keep her class' minds occupied whilst they are lining up for lunch, PE or assembly – a nifty trick to keep the noise levels down, whilst stimulating young minds!  Emma says 'The speech bubbles are fantastic as they are very versatile. The range seems fantastic and I would like to use more of it.'
Removable Labels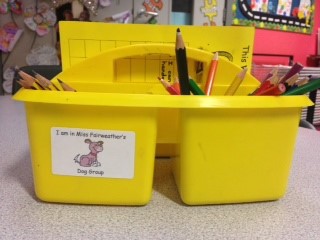 Avery's range of removable labels mean they're great for identifying classroom belongings and cleanly removing them at the end of the year for a fresh start. See how Jen in Chesterfield has personalised her class pen pots to make sure everything stays in its place. She says 'I have purchased cheaper brands of labels in the past – purely for price comparison on the school budget and although they worked out a lot cheaper they got stuck in the photocopier, the finish on the labels was not as nice and there was no free software that even came close to the high quality and colourful products available for download from Avery / twinkl.'
Round Stickers
Among our teacher testers, we found everyone loved our Printable Round Stickers (E3613). Linda from Nottingham said they are 'a great product – you can change the design to whatever you're doing!' These were used as reward stickers, homework reminders and even given to the children with a picture of their teacher on it for the last day of term … just so the children wouldn't forget them over the school holidays!
Write & Wipe Calendars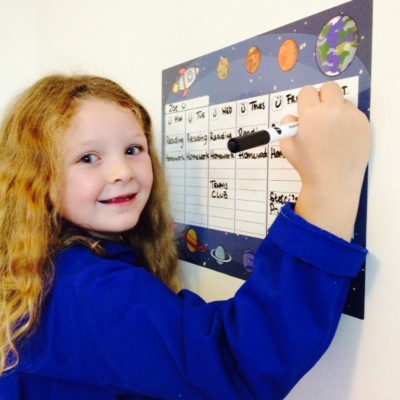 Also popular; the twinkl illustrated Write and Wipe calendars – both in and out of school. You can highlight a sports day, assembly or motivate behaviour with these twinkl designed funky calendars. With a choice of either a space or monster theme, these are colourful and engaging and can really help plan and motivate your child or class. Jen explains, 'This is a lovely resource. We are now recording school council meetings and children are writing when they are going to each other's house and other important events.'
See What You Can Do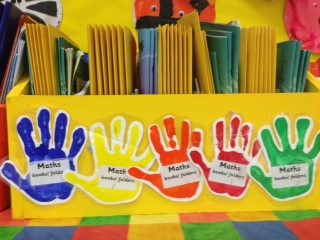 These are just a few snippets of the products in the range and some of the lovely ways our volunteers used them. Why not explore what you can do and what more we have to offer?  And if you do, please  let Avery know how you and your class got on via our facebook or twitter pages.