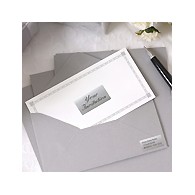 Create your own wedding invites

Using Avery card products it's easy to create your own invites, save the date or business cards. Use Avery Design and Print Online to create a unique card for that special occasion. This step by step guide will show you how easy it is.
| | | |
| --- | --- | --- |
| | | |
| | | |
| | | |
Instructions:
In this guide Avery C32035 will be used.  It's part of the Avery range of card products which includes double sided business cards, folded business cards, postcards and place cards. It is a specially designed business card made from photo quality material suitable for inkjet, laser or colour laser printers. This particular product has a unique silver frame around it, however the instructions below will work with any of our range.
Click here to learn more about this product and to find where to buy it.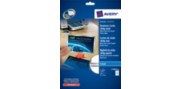 Instructions:
Using Avery Design and Print Online
, type in the product code you wish to use.  In this example C32035 is being used.  You can also browse by product category if you are not sure of the product code to use.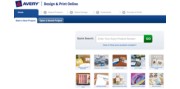 Instructions:
Avery Design and Print Online offers many predesigned templates for your cards, however this product only has blank templates available.  This is not a problem as Avery Design and Print Online allows you to totally customise your design by adding images and graphics - you can even add them as backgrounds. Other features include adding serial numbers, arched text or QR codes.
Instructions:
You can now use all the features of Avery Design and Print Online to design your card.  Using the tools on the left of the screen you can add text, shapes, images (either images from the Avery gallery or photographs/images from your PC).  You can also add shapes to brighten up your card or even add a unique serial number (handy if using these cards as tickets) or a QR code to link to a map or a wedding list - QR codes allow smartphones to scan the code and take the user to a predefined web page.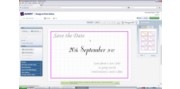 Instructions:
Follow your printer manufacturers guidelines when printing cards, most recommend using the bypass tray as Avery card products are much thicker than paper and require a straight feed path through the printer.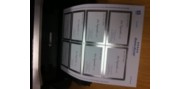 Instructions:
You can now carefully separate the cards.  The C32035 product uses Avery Quick&Clean technology which means you can simply bend the cards and 'snap' them apart from each other.  Now simply complete the job by putting into an envelope, apply an Avery address label, stamp and post!