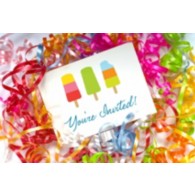 Create your own party invites

Using Avery card products it's easy to create your own invites, save the date or moving house cards. Use Avery Design and Print Online to create a unique card for that special occasion. This step by step guide will show you how easy it is.
| | | |
| --- | --- | --- |
| | | |
| | | |
| | | |
Anweisungen:
Using Avery Design and Print Online
, type in the product code you wish to use.  In this example C2358-25 is being used.  You can also browse by product category if you are not sure of the product code to use.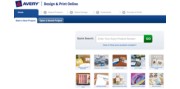 Anweisungen:
Avery Design and Print Online offers many pre-designed templates for your cards.  In this example a Blank Design is being use, however you can always choose a pre-design.  You can add your own images and text whether you use a pre-design or a blank template. Avery Design and Print Online allows you to totally customise your design by adding images and graphics - you can even add them as backgrounds. Other features include adding serial numbers, arched text or QR codes (useful for linking to a map)
Tip: why not personalise further by adding your own photo?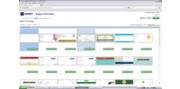 Anweisungen:
Using the tools on the left of the screen you can add text, shapes, images (from the Avery gallery or saved on your PC). You can make each card different by clicking on 'Edit one' on the right hand side. If you would like to link to a webpage then add a QR code - QR codes allow smartphones to scan the code and take the user to a predefined web page.
Tip: Want to add a different address for each card? Use mail merge to add the data from your existing spread sheet. Select the textbox and then click mail merge to browse your saved file and apply to card.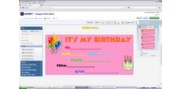 Anweisungen:
Remember Avery Compliment Cards are double sided so don't forget to design the back too! We have left ours blank but for an invite or thank you card you could add your address to the back
Tip: Add a unique serial number using the option on the tool bar if you are creating a promotional card, money off voucher or even using the invite as a raffle ticket as well.
Anweisungen:
Once you have designed, print on your inkjet printer. Avery's Quick and Clean technology makes separating each card super easy with high quality look!