How to Create Ho-Ho-Holiday Gift Labels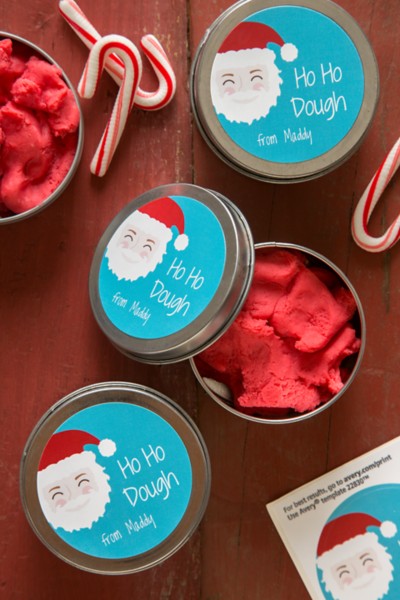 There's no better time than Christmas to show how much you appreciate those who make life better. And, sometimes the most thoughtful gifts are the ones you make yourself. Whether you're whipping up a batch of homemade cookies for your neighbour, putting together a gift in a jar for a friend, or even repackaging some play dough for the kids, these lovely labels can add a fun, personal touch to every gift.
What you'll need
Choose your design & start creating your labels
Go to the Avery Christmas Design Gallery and select your favourite design. For this Step by Step, we have chosen the first 'Santa' design.

When you click on the design, this will open up Avery Design & Print Online.
At this point, enter your product's software code (which is found on the label sheet and on the front of the packaging.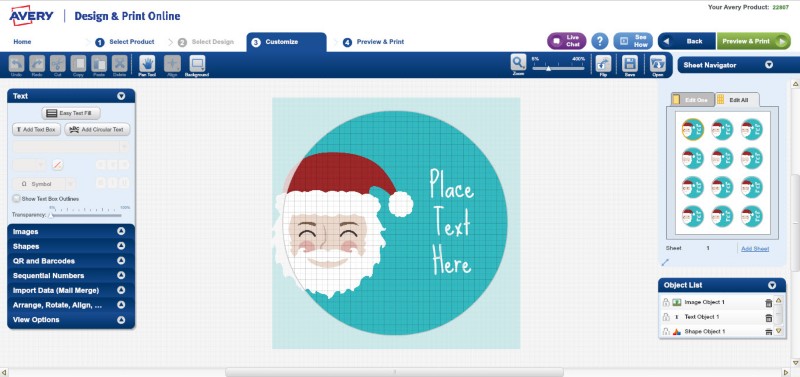 Using the Sheet Navigator found on the right, you can add a message that will be applied to all your labels at once. Make sure the tab is set to Edit All. (If you wish to personalise individual labels, you'll just need to click the Edit One tab, then enter your custom text for each label.)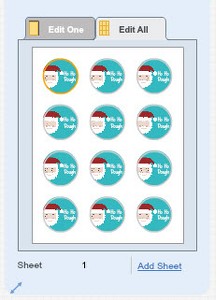 Add your text. Since these labels will be added to tins of play dough, we entered "Ho Ho Dough." We also changed the font to "Shadows Into Light Two," which you'll find in the text menu on the left.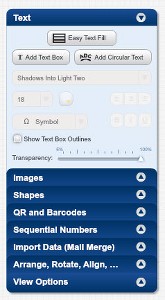 Want to add more text? Click Add Text Box and a brand new text box will appear in your design.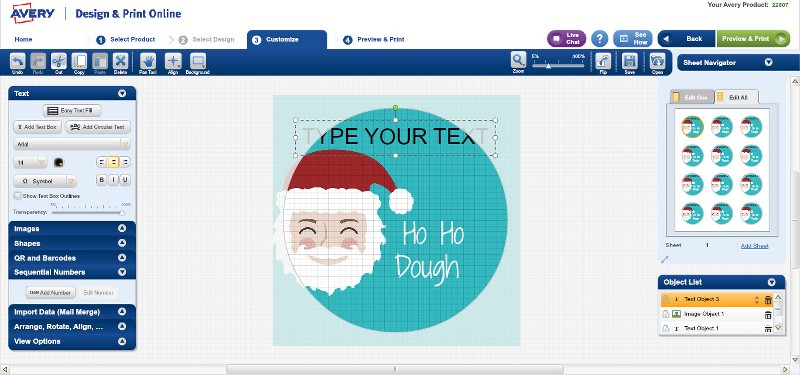 Use the anchors (those round white bubbles) around your text box to resize the box. To move the text box, click the dotted line so it becomes a solid line. Your cursor will turn into a four-headed arrow. Click the text box, hold down your mouse key, and position the text box where you wish.
Enter your text into the new text box. Use the text box menu on the left to change the font, size or colour or your text.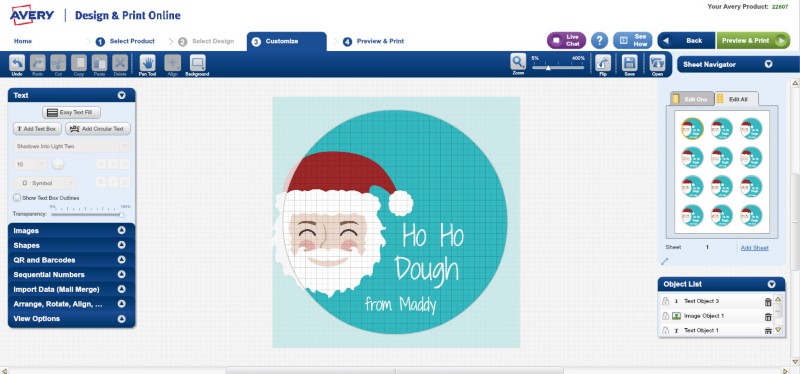 Once you've finished the design of your labels, click the Preview & Print button on the upper-right-hand corner of the screen to review.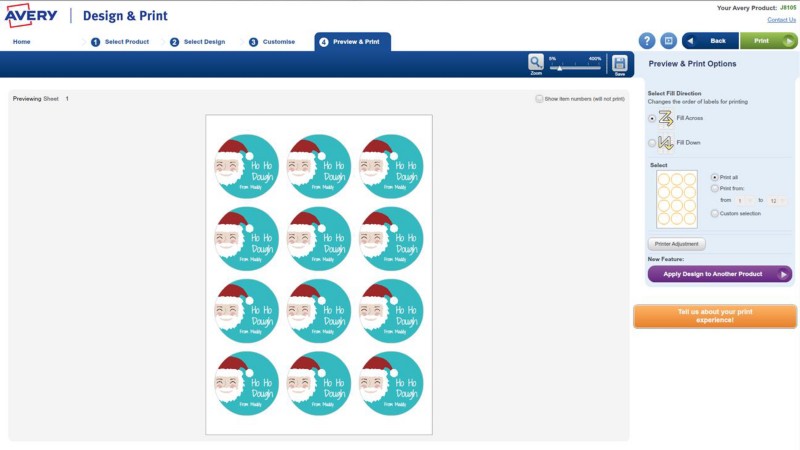 When you're ready to print, choose your print option on the right-hand side of the screen.