Newsletter
offering free software,
samples and tips!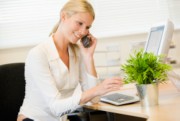 If you cannot find the answer you are looking for on our website, please feel free to contact us, or another Avery Dennison company on one of the numbers below.  
Consumer Information - Avery Product & Software Support
If you would like to write to us regarding a comment on a product, idea for a new one or any other query, then please use the address below and we will respond to you as soon as possible:

Avery Dennison Office Products UK Ltd

5/6 The Switchback
Gardner Road
Maidenhead
Berkshire, SL6 7RJ
We welcome your questions and comments regarding Office Products.  Please email your inquiry to our
Consumer Information team
.  We will endeavour to respond to your email within 24 hours or less!
If you would like to contact us directly regarding Office Products, you can call our Consumer Information team on
0800 80 50 20
 between
10am -12pm
and
2pm - 4pm Monday to Friday
.  
Contact Information

Avery Dennison is comprised of many different divisions, to speed up your enquiry please see our main office details below to find the correct business unit to contact.  
Avery Dennison Office Products

Avery Dennison Office Products UK Ltd
5/6 The Switchback
Gardner Road
Maidenhead
Berkshire, SL6 7RJ
Telephone: 44 (0)1628 764 000  
Avery Dennison  Retail Branding and Information Services - Fastener Solutions (Tagging, pricing guns and labels)

Avery Dennison UK Ltd
1 Thomas Road
Wooburn Green
Bucks
HP10 0PE
Telephone: 44 (0) 1628 859500
Avery Dennison  Label and Packaging Materials (Fasson)

Avery Dennison Roll Materials Europe
Nelson Way
Nelson Park East
Cramlington
Northumberland
NE23 9JR
Telephone: 44 (0) 1670 714222  
Avery Dennison Retail Branding and Information Solutions

Private Road #1
Colwick Industrial Estate
Colwick
Nottingham
NG4 2JQ
Telephone: 44 (0) 115 9896500  
Avery Dennison Graphics and Reflective Solutions

Telephone: 0800 966 186    
All Avery Dennison financial enquiries

Avery Dennison Ireland Ltd
Building 5100
Cork Airport Business Park
Cork
Telephone: 353 21 230 1300  
All questions, comments, and suggestions sent to Avery Dennison are welcome. Please understand that all such communications will become the property of Avery Dennison.